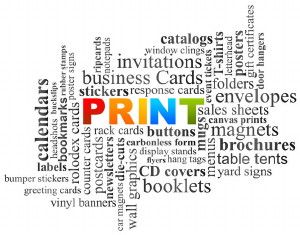 Yes, we can do that!
When it comes to business communications services, we've got it covered. We can provide virtually any product or service imaginable to communicate with your clients, employees, stockholders, or vendors.
We pride ourselves on matching your project with the best possible printing process to achieve results beyond your expectations. We have included a "short list" of what we can do for you. Don't see what you are looking for? With more than 55 years in the business, chances are we have done it before. So, if your question is "Can you do this?" Our answer will invariably be "Yes we can!"
Yes, we can print that!